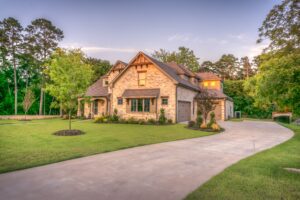 Elimination of 200 Ft Metronet
Driveway Connection Limit
All rural internet service providers have a distance limit in which they consider a location serviceable based on the distance from their infrastructure at the road to the home or building on the parcel, with this limit usually ranging from 200-400 ft.  It suprises many that the cost for fiber construction in rural areas can easily exceed $30,000.00 per rural build mile (and this price can easily double or triple in city/urban areas) so for example, someone with 1/4 mile driveway or longer is an expensive one time build cost to connect.  This makes the return on investment (ROI) for any service provider nonviable with typical monthly customer internet services ranging for between $50-$100 month.
Carver County's primary partner service provider in the County's CarverLink Fiber network is Metronet.  And Metronet has a 200 ft construction limit from the road to the house/or structure for a location to be considered serviceable.  This 200 ft limit has previously excluded a number of rural locations within Carver County from being considered eligible to connect.
In the County's efforts to help bring high speed broadband to everyone in Carver County, CarverLink negotiated with Metronet to pilot their first ever program in rural areas, which eliminates Metronet's "200 Ft Driveway Limit" for all addresses in Carver County.  Note that the driveway of the parcel MUST reside directly on the roadway that Metronet has fiber installed.
To promote the removal of this limit and implementation of this pilot program, and inform all those affected by its elimination, in late February 2023 the County did direct mailings to 343 residents informing them of their new availability to connect to Metronet fiber services.  A copy of the letter sent is shown below.